Benefits & Applications of Twitter Follower Check
FollowerAudit's Twitter follower checker can greatly benefit your social media campaign. There are a number of ways in which regular Twitter follower audit can enhance your social media performance and increase your engagement rate by removing fake followers.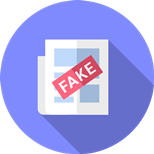 Identify Fake, Bot or inactive accounts
FollowerAudit's fake Twitter follower checker allows you to check fake Twitter followers from your account or any targeted account's follower base on the basis of three key segments. These are Active followers, inactive followers and spam accounts. Once this segmentation is completed, you can easily identify which exact accounts to unfollow.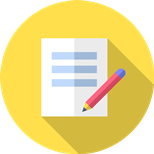 Competition Tracking & Analysis
Social Media has turned into a marketing platform. Brands and organizations are competing fiercely for attention. Suppose you denote your competition as brand A, FollowerAudit's fake Twitter follower checker can easily check followers of 'A' and provide answers to questions such as who is following brand A, what is the follower growth rate of brand A, who unfollowed brand A, etc.
This information is laid out on an illustrative graph with metrics updated on a daily, weekly & monthly basis.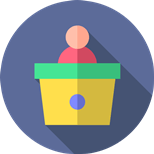 Builds a Good Reputation
If you run a business page or are an influencer then FollowerAudit is the best tool for you! Providing you with the best of services to handle your account. It will check followers of your profile and filter out all the fake followers, providing you with list of all the fake and inactive followers to identify and remove them. This improves the quality of your followers which assures a good engagement rate, more successful campaigns, and good reputation. FollowerAudit's fake Twitter follower checker also checks and lists the spam and inactive followers from your account.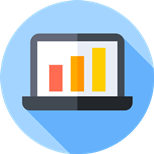 Get accurate analytical insights
Analytical outcomes depend on the accuracy of data points. If the data is flawed, the accuracy of the analytical outcomes will also be affected. FollowerAudit provides you with a list of fake and inactive followers and lets you identify each individual account so that you can take necessary steps like removing or blocking those accounts. Removing those accounts will increase the authenticity of your account and help to get rid of spams.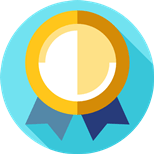 Periodic Twitter audit can improve your account authenticity tremendously
Authenticity of Twitter account depends on the quality of your followers.
FollowerAudit audits your Twitter profile and checks fake Twitter followers of your account, providing you with the list of all the fake followers and inactive followers. Removing those fake followers will increase the authenticity of your Twitter account.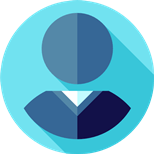 Identify Spam Followers
There are many spam accounts present on Twitter which may spread spam on your feed by posting irrelevant comments and affect your news feed. Spam followers also decrease the engagement rate on your posts. FollowerAudit helps you to identify those spam and fake followers from your account so that you can take necesarry steps to get rid of them.
FollowerAudit's fake Twitter follower checker also checks and lists down the inactive followers in your account.